13th August 2015
Details

Hits: 262
Its been a busy few weeks, our vote for our next range came in and the next instalment of our World War One epic is underway - The Middle East, something I have always wanted to game so another army to paint, although I was voting for the Italian Wars it came in last but its in the pipeline as is the Napoleon in Egypt range.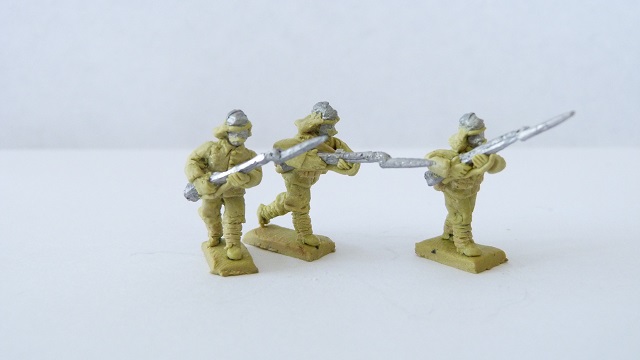 I've also been busy painting some of my own armies and my Carthaginian army is coming along, there are some pictures in the gallery but here are a couple
The Army so far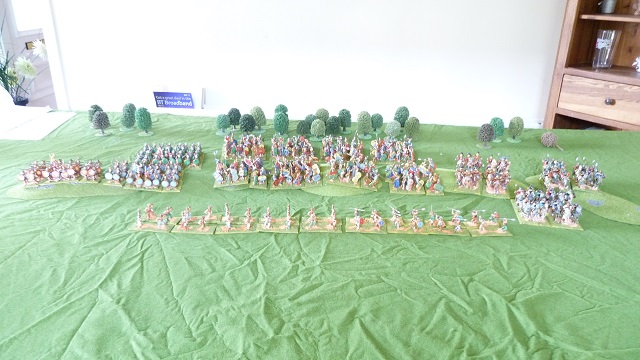 and the Numidian Light cavalry freshly based reinforcements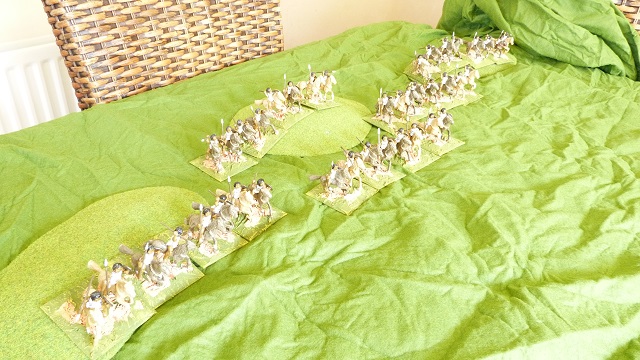 The Spanish cavalry are underway as are the Chariots (to make the Celts into an Ancient British) soon I will be able to start the Romans!
The Club site and Club list are nearly complete thanks for those who sent details, we have spent many hours trawling list of clubs finding lots of dead ends but we have our initial list.
Finally we are fast approaching our shows again, Border Reivers, Partizan, the World Championships, Fiasco then Reading, I'm looking forward to them all, especially the weekend away in Reading. But next year I'm looking to add a few more shows, already added Hammerhead, possibly Salute and a couple of others, so if you can suggest a show that you think we would enjoy near you drop us an e mail and we will look into it.
Now the Final, Final thing is to tell you that we are going to be adding lots more figures to the WW1 ranges in the next 12 months, inc East Africa and  lots of colonial and minor states, plus we have got underway with our Limbers and we should be releasing the first before the end of this year
One last thing to add is how much we at Lancashire Games appreciate your support we are very lucky to work in our hobby and we like to deliver what you all want so again any suggestions please mail us and you never know